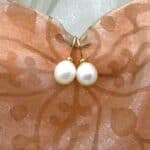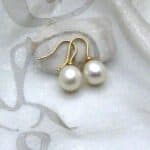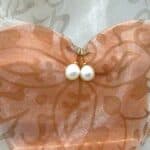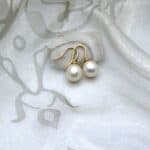 JOHANNA
€129,00
Graceful cultured freshwater pearl drop earrings with simple hoop fitting in 9ct yellow gold.
This pair of Johanna earrings have been reserved –  New earrings will be made up next week & uploaded to website – Johanna Peach & Johanna Peacock available.
Johanna earrings are available in different sizes and colour pearls,  with either 9ct yellow or 9ct white gold fittings.