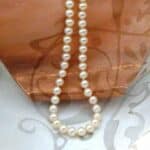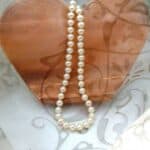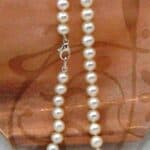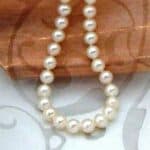 BALLERINA
€195,00
Classic White Cultured Freshwater Pearl Necklace finished Sterling Silver Trigger Clasp.
The Ballerina Pearls measure 6mm with silver white lustre and off round shapes,  restrung on silk with knots.    
All our pearl necklets & bracelets are restrung up by Maria, our Pearl Designer, and can be made up in the style & length of your choice.    Matching bracelets, pearl cuffs and earrings available to order.