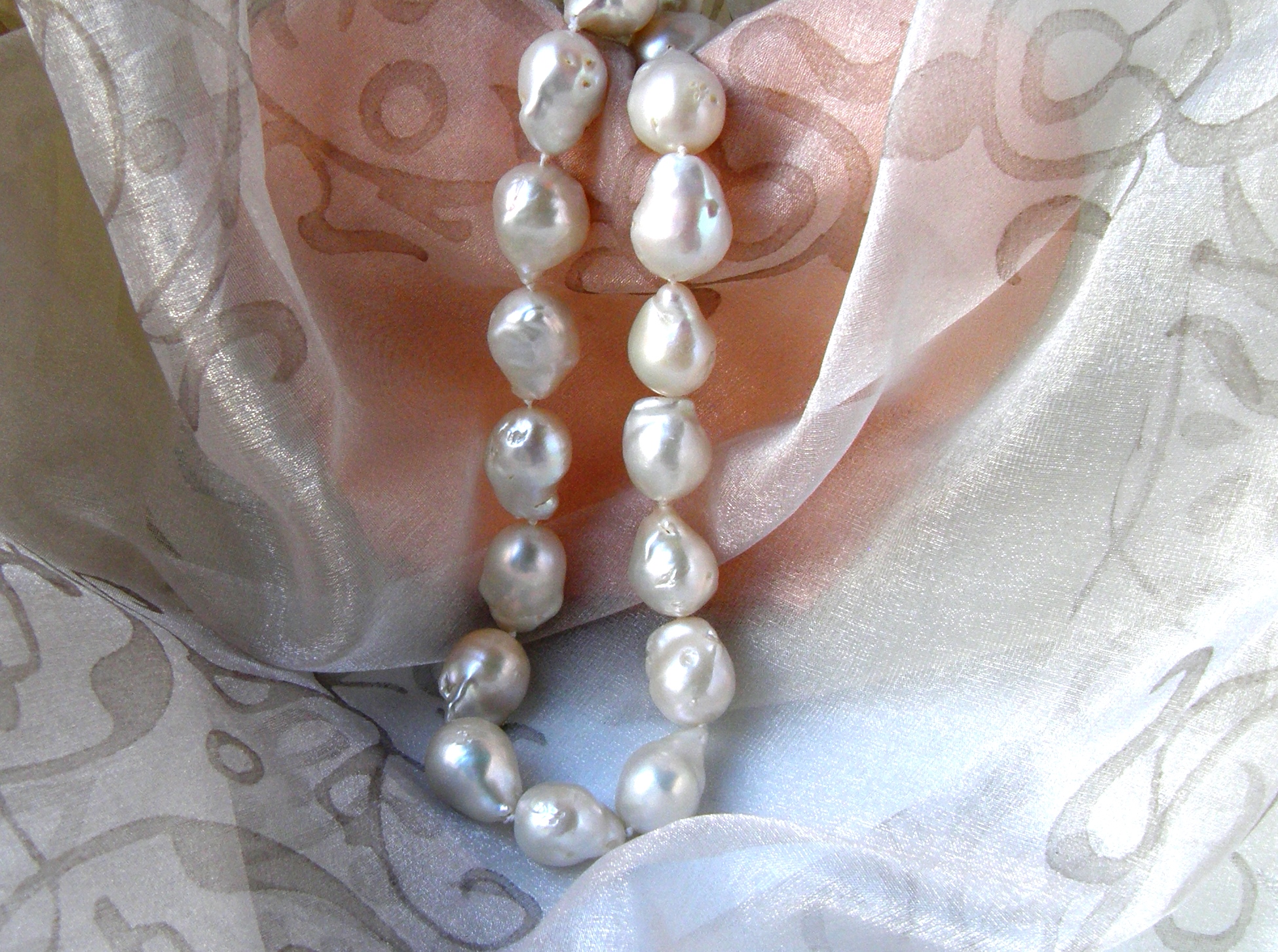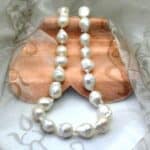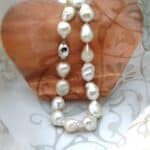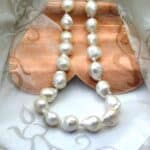 SERENITY
€695,00
Striking Baroque shape Freshwater Pearl Necklace fitted with Sterling Silver Oval Clasp.     Each of these large Baroque Pearls have an individual shape as  created by nature.
The Serenity pearls measure 14mm, with silver white lustre, green overtones & classic baroque shapes ~ Overall length 44cm.
All our pearl necklets & bracelets are restrung up by Maria, our Pearl Designer, and can be made up in the style & length of your choice.