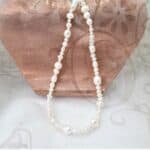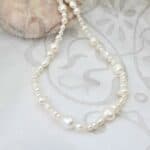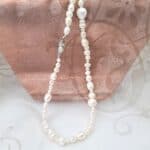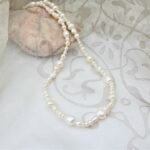 DAKOTA
€160,00
Pretty Necklace designed with multi shaped Freshwater Pearls to give a lacy outline when worn.
Dakota pearls range from 2mm to 8mm in size, with silver white lustre, fitted with sterling silver clasp set with freshwater pearl – overall length 44cm. 
All our pearl necklets are restrung up by Maria, our Pearl Designer, and individual designs can be made up in the style & length of your choice.
The Dakota Necklace is Unique – Only one Available.