Sale!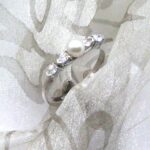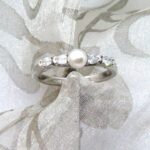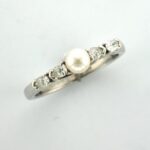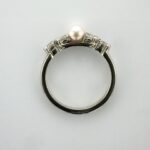 BERRIE
Delicate Pearl Diamond set Ring with Round Cultured Pearl with Pear Shape Diamonds stepped along each shoulder.
The Berrie Pearl Diamond Ring is custom made in 18ct White Gold, Cultured Pearl measures 4mm with bright lustre & pink white overtones ~ Diamond Weight 0.28 carats – Unique Pearl Diamond Ring White Gold
Berrie is an original ring from our stock collection at the Design Room in Terenure,  Dublin where we were based until 2015.   As all client design work now is bespoke,  we no longer need our ring collection so have reduced remaining pieces to clear.     
Only One Available.