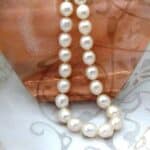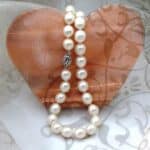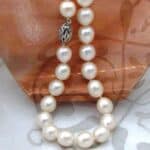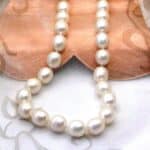 ANNORA
€395,00
Elegant Oval White Cultured Freshwater Pearl Necklace with rope twist Sterling Silver Clasp.     
The Annora Pearls measure 11.5mm with bright lustre & silver white colour ~ 42cm overall length ~ restrung on silk with knots.   
All our pearl necklets & bracelets are restrung by Maria, our Pearl Designer, and can be made up in the style & length of your choice.    Matching bracelets and pearl cuffs available to order.